Carol loves meeting book clubs. Schedule time with her to discuss the inspiration behind her characters, the hidden "easter egg" design details, and learn what's coming next!
"Orchid Blooming" Book Club Kit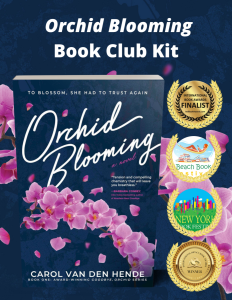 "Goodbye, Orchid" Book Club Kit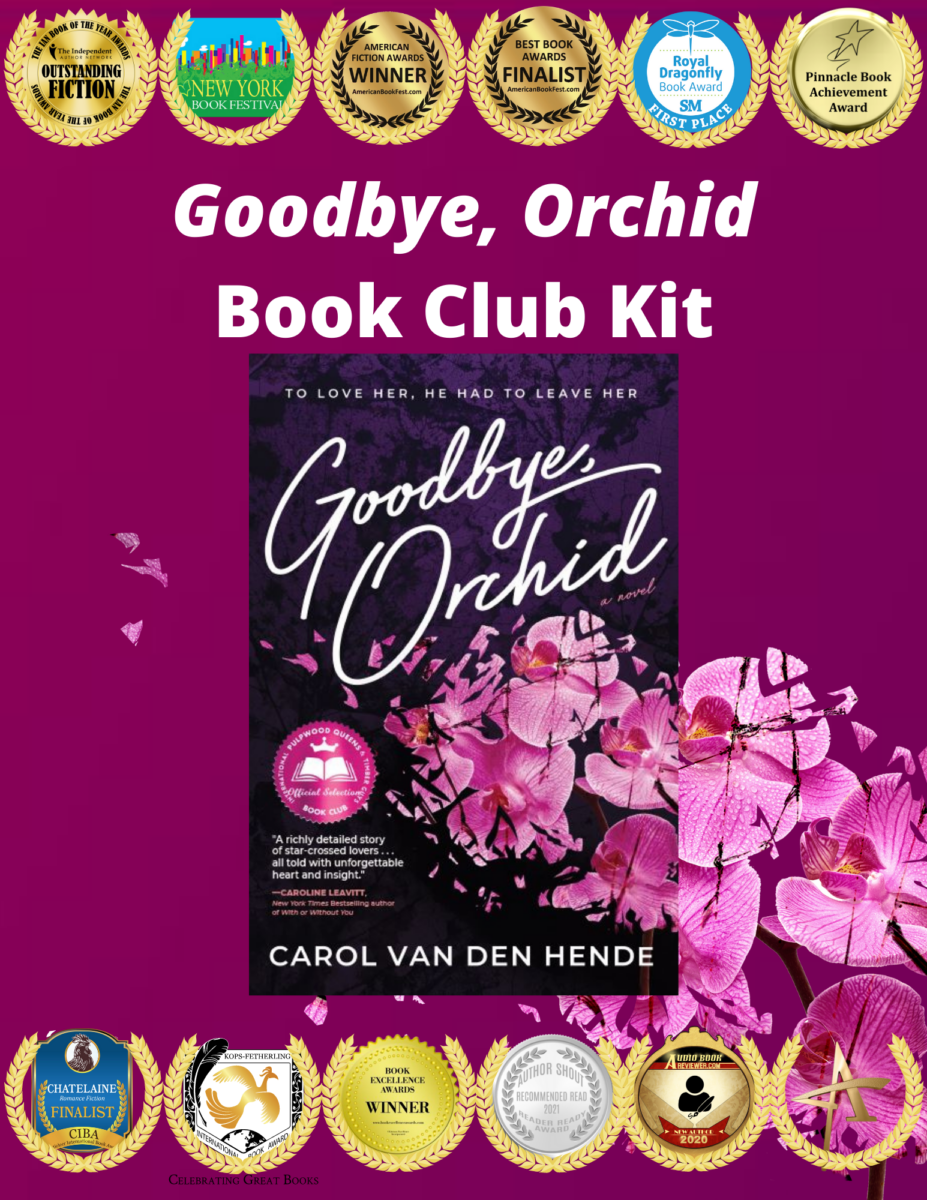 "Always Orchid" Book Club Kit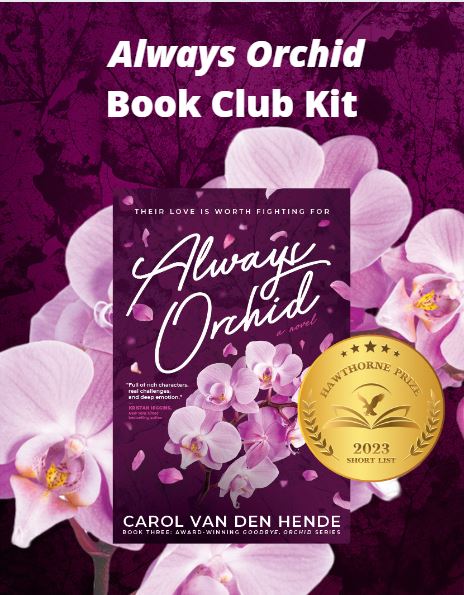 Feeling a little star- struck this morning. 🤩Nearly fifteen years of book clubs and by far, our favorite meeting was last night, when Carol Van Den Hende, author of Goodbye, Orchid, visited our group. What an absolute honor it was to get to know Carol and her characters. She was delightful and answered our many questions! We can't wait to read more from her. I highly recommend that you read Goodbye, Orchid and invite Carol to your next book club!
Annemarie Mattia
Book club manager
"Thank you Carol! We had a great time. Loved your 'back story' on becoming a published author...so interesting! We stayed another 45 mins discussing points mentioned online about Goodbye, Orchid!"
Tina L.
Peninsula Book Club
"I loved it. I couldn't put the book down. Even dinner had to wait!"
Shelly
Book club member
Sign up for book or speaking news from Carol!
Author and speaking news right to your inbox