Short, concise,
fast-moving to the point
Brings great energy, ideas, and… opportunities to light for you
April 1, 2023 4.30pm book signing
Brand Land: What is Author Brand and Why Readers Care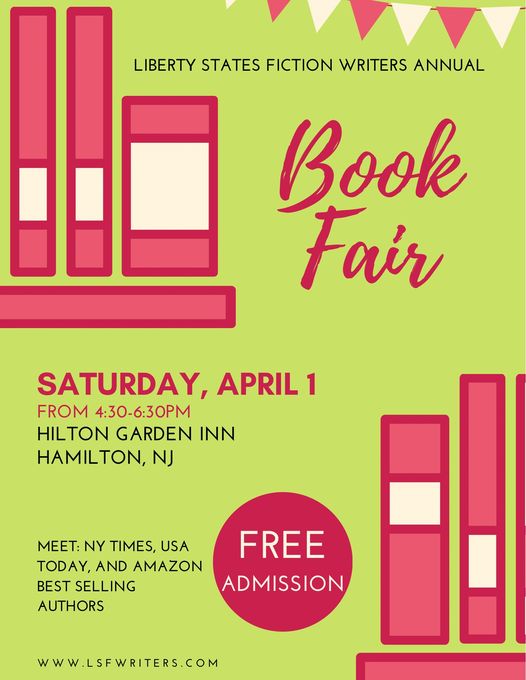 event with author Roz Lee (basket donation) 
Hilton Garden Inn in Hamilton, NJ
April 12, 2023 4pm
Rehoboth Beach Book Club
These lovely ladies of Delaware have invited me back, to discuss prequel Orchid Blooming 
Virtual private event
April 18, 2023 10.45-11.30am CST 
Lake Forest IL Book Club
The lovely ladies of Chicago have invited me back, to discuss prequel Orchid Blooming 
Virtual private event
April 19, 2023 7pm EST 
Goodbye, Orchid Book Club
Sean Hopkins, Tracy Francese and the Literary Libationists are hosting me to discuss Goodbye, Orchid – all are welcome
Uncorked Lounge Totowa NJ
April 29-30, 2023 12-4pm
8th Annual Book Lovers Event
Join me at The Brook Hollow Winery for wine, personalized books and more 
594 Highhway 94 Columbia NJ
May 4-6, 2023
IBPA's 40th Anniversary Publishing University… Navigate, Innovate, Elevate: Charting the Next 40 Years!
Saturday, May 6th 2023 – 90 min Breakout Session Deep Dive, 10:25am-11:55am
"Business Models for Publishing," a panel showcasing new and innovative publishing business models. We'll be welcoming onto the stage: Rebekah "Bex" Borucki of Row House; Thad McIlroy from the Future of Publishing; Carol Van Den Hende of Azine Press; Brooke Warner of She Writes Press; with Jared Kuritz as the panel's moderator.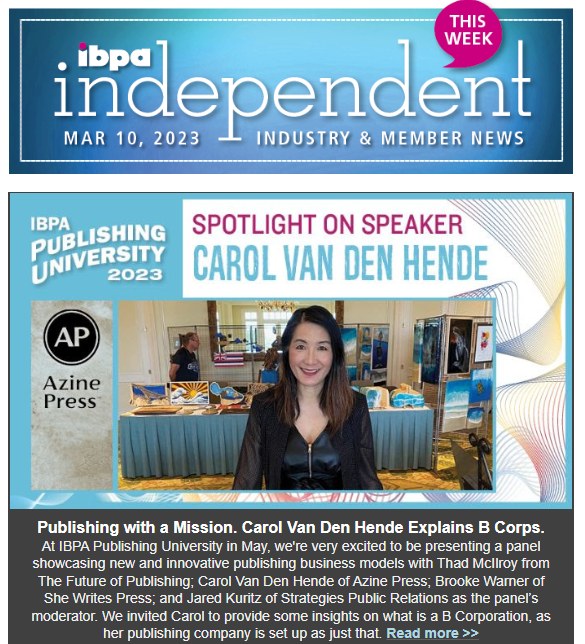 Coronado Island Marriott Resort and Spa San Diego, CA
May 17, 2023
May 17th 2023 
Come visit me at this Facebook group for fun, games and prizes!
Sunday May 21, 2023 12pm EST
Word Sleuth Pass-the-Baton Interview with DC Gomez 
Come join DC and I for an Instagram Live!
June 10, 2023
Passaic County Book Fair
Weasel Brook Park 794 Park Dr Clifton NJ 
Come visit me for book signings and more!
Sunday June 11, 2023 12pm EST
Interview with author Jeannee Sacken
Pass the Baton: WordSleuth Instagram Live!
June 11-17, 2023
The Pulpwood Queen June 2023 International Book of the Month: Interview with founder Kathy L. Murphy!
Tuesday, June 13th 2023 7pm CST/8pm EST – interview via Zoom
Follow my blog posts all week at the FB group, The Pulpwood Queen Presents Her Picks!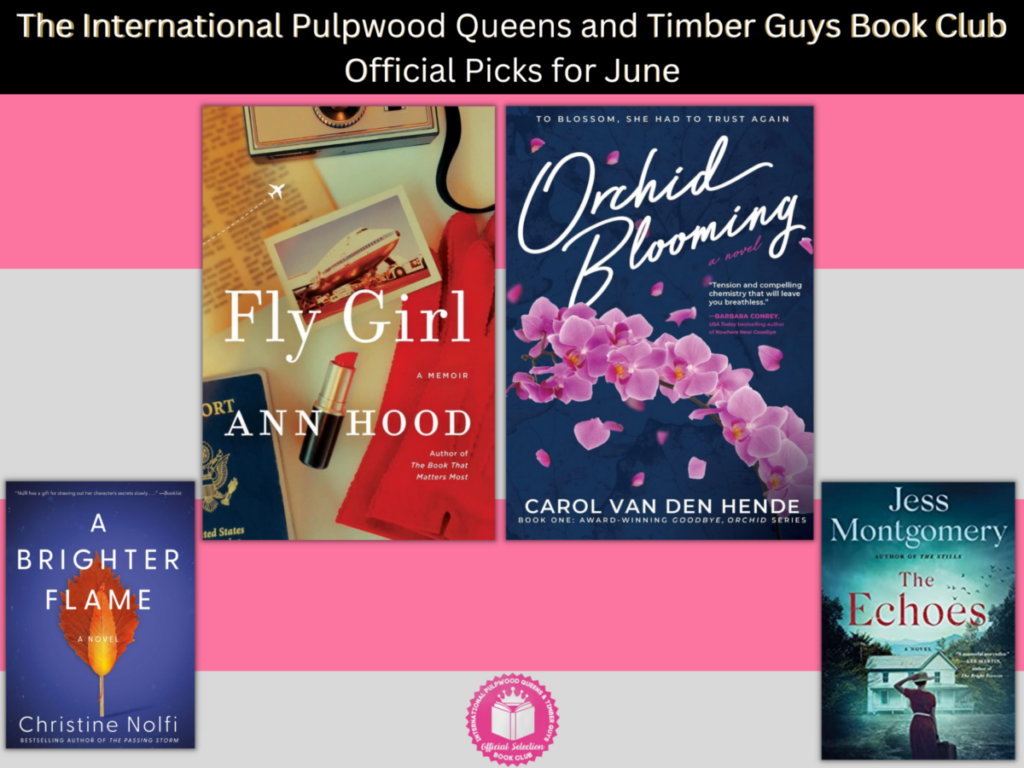 Your chance to ask me questions, and hear about the Fall launch of Always Orchid!
Aug 28, 2023
KG Book Club
Monday, Aug 28th 2023 7pm ET
Return visit to discuss Orchid Blooming with Marci Ober's book club
2023 Additional News
Dates To Be Announced
NINK Gen Z insights article – Harper St George Mar 2023
Blurb Jeannee Sacken's THE RULE OF THIRDS (early Aug)
Dec 2023 Azine Press Board meeting
Always Orchid – BookSparks PR 
November 18, 2023 11am
NJ Romance Writers workshop
Persuasion, Presence & Planning: Help Readers Fall in Love with Your Books
With writers increasingly meeting readers at bookstores, book clubs and events, there are more and more opportunities to engage in-person. Did you know that you can approach these events with a service mindset, to help solve problems for THEM? Join this insightful workshop to learn the 1-2-3 Reader Engagement Framework, the 3 Tenets of Good Presence, and the components of the pre-event planning checklist.  You'll walk away from this hands-on workshop with custom ideas for your own pitch and actionable insights to increase your effectiveness at bookstore signings and more!
January 12-14, 2024
Pulpwood Queens Convention
Readers and writers gather to celebrate literature including 2023 International Book-of-the-Month Orchid Blooming
Join me and many award-winning authors for book talks and more!
Carol's signature workshops
VIEW SAMPLE WORKSHOPS VIDEO BELOW
Brand Land: What is Author Brand and Why Readers Care
Marketing doesn't have to be daunting. In this insightful session, Carol will demystify what it means to have an author brand, how it's much more than a logo and web presence, and why it's foundationally important to do the thinking behind what you want to stand for. We'll discuss how to apply archetypes to define your unique brand and the components of an author's brand framework. We'll also walk through some real-life examples to show the importance of consistency in visual branding. 
Design as Art: 5 Principles to "SPARC" Brilliant Cover Design
Book cover design is a powerful tool to break through the clutter and communicate meaning. Learn about principles of design from a marketing professional. Find out which design elements are most important to keep consistent and why, how to start from your design objectives, and practice assessing design within the right context.
Carol will teach five truths to "SPARC" great design, and share how to apply them to your books:
Truth One: Simplicity breaks through, so don't stuff everything onto the cover. Focus!
Truth Two: Prioritize your communications hierarchy.
Truth Three: Assess designs against the brief, not personal taste.
Truth Four: Real-life…assess design in situ.
Truth Five: Consistency, consistency, consistency.
Carol's insights on book cover design have been featured in Pen to Print, Creative Indie, DIYMFA, the Writescast podcast and more places.
Craft Marketing Plans like an Author-preneur
Marketing is the art and science of finding and connecting with your audience. In this hands-on session, Carol will demystify how professional marketers devise marketing plans. As with most success, it starts with setting quantifiable objectives. Carol will cover five principles, along with examples and how to apply them to your book launch:
Readers have options, so authors need to relentlessly pursue a near perfect product

Entrepreneurs recruit more promoters than detractors

Reach then convert

Plan early; then test, learn and adjust

Marketing is an act of creativity. Approach with an open mindset
Millennials: Apply Generational insights to your writing
Millennials are the largest generation in the US. Find out how they're defined and insights that can help you write Millennial characters. This session is for you if you've ever wondered what events have shaped this cohort, how they're affected by the weight of college debt, how they're the most technologically-dependent and diverse generation, and how they're still fighting the "me, me, me" stereotype. Come to this hands-on workshop to discover insights to help you write authentic characters from this important generation.
Marketing as Mindset: Discover your superpowers
To market your work, you need an author brand, visual identity and well-crafted marketing plans. After the hard work of writing a book, why do these marketing tasks seem daunting? Come to this workshop to learn from 20+ years of marketing and strategy experience. Find out why marketing isn't manipulation. Overcome the most common marketing blockers using four simple mindset shifts. Join us to experience why one author said after Carol's workshop: "You inspire me and fire me up every time. I can't wait to market my book and my why!"