Orchid Blooming
The Goodbye, Orchid Trilogy Book One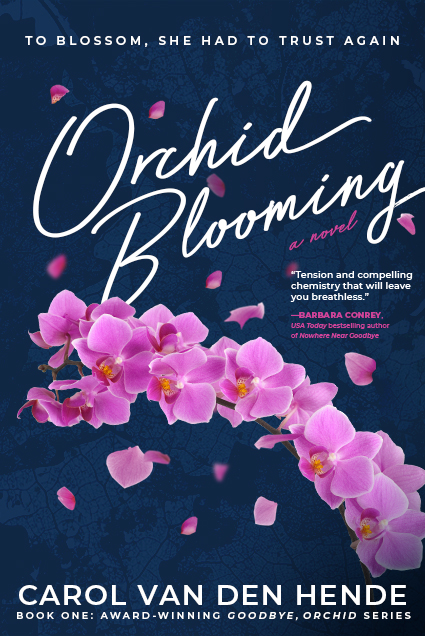 Summary
Reviews
Awards
Buy the Book
Summary
A childhood tragedy followed her into adult life. Will she ever claim real happiness again?
Kind and generous, twenty-seven-year-old Orchid Paige will never forget that day. Living as best she can after witnessing her parents' fatal accident, the beauty industry marketer yearns to win a promotion to China to connect to her mom's ancestry. But with competition fierce, she despairs she'll never make the grade… until she meets an encouraging man who makes her feel safe despite her usual distrust.
After Orchid convinces the handsome entrepreneur to let her gain experience at his nonprofit project, she's determined to keep their relationship professional and ignore their powerful attraction. But when working on his military ad campaign for veterans triggers her own unresolved PTSD, she fears her confident mentor may be too good to be true even if she could trust him with her heart.
Can she conquer her vulnerabilities before she loses her chance at forever?
Reviews
Awards
Buy the Book

Sign up for book or speaking news from Carol!
Author and speaking news right to your inbox