Always Orchid
The Goodbye, Orchid Trilogy Book Three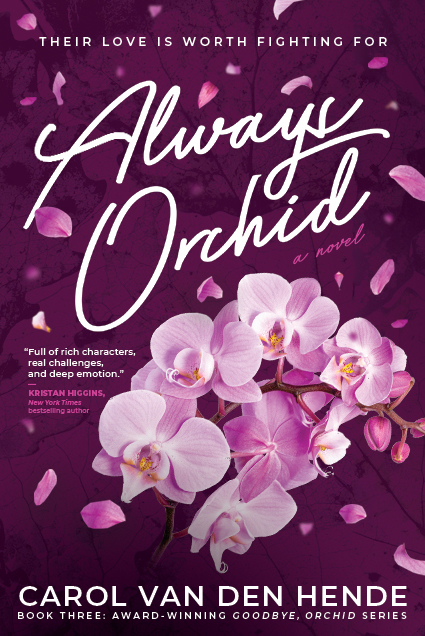 Summary
Reviews
Awards
Buy the Book
Summary
Shortlisted for the Hawthorne Prize for Fiction.
He almost let her go. Her trauma could tear them apart. But a love like theirs is worth fighting for…
Phoenix Walker will never be the same. Nine months after a heroic act left him forever changed, he refuses to hurt Orchid Paige ever again.
Orchid is ready to forgive. Convincing her guy she still loves him, no matter his injuries, she works to rebuild their intimacy. But their move to her family's ancestral country unveils China's superstitions against people with disabilities. Worse, their friend's life has been upended by those prejudices.
Will Phoenix and Orchid find a way to beat the odds and turn discrimination into acceptance?
"…engrossing, inspiring…" –Kirkus Reviews
Reviews
Awards
Buy the Book

Sign up for book or speaking news from Carol!
Author and speaking news right to your inbox