Short, Concise,
Fast-moving to the point
Brings great energy, ideas, and ... opportunities to light for you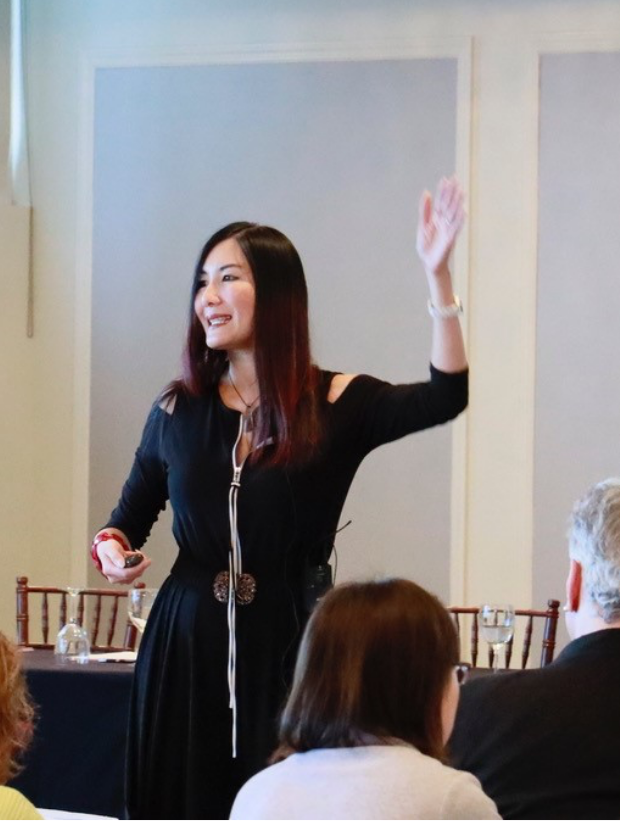 Carol is an award-winning author, speaker, and MBA 
with twenty+ years experience IN MARKETING, STRATEGY AND INSIGHTS
CAROL VAN DEN HENDE is the award-winning author of Goodbye, Orchid which won the American Fiction Award, Pinnacle Achievement Award, IAN for Best First Novel, two Royal Dragonflys, received honorable mention in NY Book Festival and finalist in the Best Book Awards. When she's not penning stories of resilience and hope, Carol applies her MBA to marketing and strategy (in chocolate, sweet!).
She's also a public speaker, who's presented at Writers' Digest, Women Who Write, Authorpreneur, Society of Children's Book Writers & Illustrators, NJ Romance Writers, Rutgers, Liberty States Fiction Writers' conferences and other events.
Carol is active in her community, as a Climate Reality Leader, as a Board of Trustees Volunteer Officer for a special needs school, and by raising funds for non-profits through the launch of her novel, Goodbye, Orchid.
One secret to her good fortune? Her humorous husband, kids and rescue cat, who prove that love really does conquer all.
Hear from Other's Experiences
For International Women's Day, I'm proud to encourage participation in the Mars #HereToBeHeard campaign. Women across the globe are invited to share "What needs to
Read More »
For International Women's Day, I'm proud to encourage participation in the Mars #HereToBeHeard campaign. Women across the globe are invited…