Today, we get to hang out with author Jenny Milchman on the release day of her new suspense novel, The Second Mother. Her debut won the Mary Higgins Clark Award. Now, this is her fifth novel, one which POPSUGAR compares to Stephen King and calls "a haunting thriller." 
I was lucky enough to sit down with Jenny (virtually) to ask about her author's life, including a question that led her to proclaim "I cherish every single reader."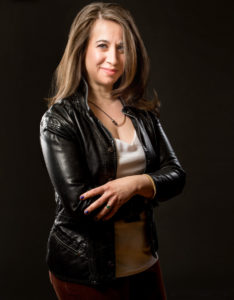 1.    We met while both speaking at Writers' Digest Conference several years ago. Do you enjoy public speaking, and how are you adjusting to virtual talks during this launch? 
I adore public speaking. I'm pretty sure that it's been found to be the #1 fear (I suppose this must apply only to people who live in relatively comfortable positions), but I find it to be one of my most natural environments. Not like putting on a comfy pair of jammies—more like a glittery dress that happens to fit really well. When I am able to connect with a crowd, I feel like I come alive. I'm excited for my virtual tour, but it does feel like second best compared to talking face-to-face, saying hello with a handshake or a hug.  
2.    The Second Mother is your fifth novel. I noticed that you enjoyed the number-play in your 33rd newsletter. Is there anything meaningful in reaching a nice round five books? 
Till you pointed out it was the 33rd I hadn't realized that! I find it beautiful, spooky and even a touch unsettling. And whoa—those are three attributes I try to put in every book I write. In terms of the 5, my first thought was, well, 4 is my lucky number. However…my first novel (which was never and shall never be published) was about a four year old girl who killed. And she had to be made age four, because the character was based on a real life client of mine who was five, and I needed to disguise the little girl's identity. (You are perhaps getting an inkling of why this book won't be published). So maybe 5 is meaningful after all! And if this stream of thought seems twisted, or hard to track, well, I understand. Such is the mind of a writer! This writer anyway.
3.    Let's talk about your book's name. Usually, a second mother is someone close to you. Yet those words juxtaposed with a menacing cover creates an unsettling feeling. Without giving away spoilers, can you share how you'd like readers to interpret the title, and when in the writing process the title became clear to you? 
That's funny because I used the word unsettling above, and I hadn't seen that you did here. And The Second Mother was chosen for popsugar's August list and the writer referred to my setting as menacing (she actually compared it to Stephen King's use of setting, which was a writer's bucket list moment for me). 
The title came about like this. Originally we had a different title. (Titles change about 50% of the time at the publisher level). If you look at my other books, the titles all evoke nature and wilderness and weather, which are elements whose dramatic potential I love putting to use. But this time around my editor pointed out that what my titles so far didn't get at was the psychological, relational dimension also present in my books.
The Second Mother is a story about mothers of all kinds—biological; what I think of as love-mothers, which encompasses a huge range; mothers-who-don't-want-to-be. And the second mother, which in the end is the most mysterious kind of all.
4.    For an earlier launch, you and your husband famously spirited your 1st and 3rd graders across the country for "the longest book tour ever." What did you learn about yourself, and your readers, during that experience? 
I had an insanely long road to publication, and once I finally broke through, I knew we had to do everything we could to make the book a success. So my husband and I rented out our house, traded in two cars for an SUV that could handle Denver in February, and pulled the kids out of first and third grades to "car-school" them as we traveled to bookstores, libraries, and book clubs across the lower 48. Fifteen months and 115,000 miles on the road. Shelf Awareness called it the world's longest book tour. 
Out on the road I learned what I touched on above— that I love connecting face-to-face. And I also learned that readers are grown one by one by one, and every single one is important. I did an event in Goshen, IN where only one person came, and we talked for two hours and at the end he didn't buy a book. (Other writers will know how this hurts).
But then the guy told me why he didn't but a book. It was because he already had three copies. One to read, one to lend, and one to keep pristine. And he needed to leave now, because he had a three hour drive home. (Omigosh, three's again).
Now, if it takes you eleven long years of rejection to get published, you can bet that finding out you have a fan who thinks it's worth it to drive six hours to see you feels like balm on your writer's soul.
I cherish every single reader I have, and I learned that on the road.
5.    Confession: I scare easily. As you're writing your psychological suspense, do you ever truly spook yourself? 
I spook myself with wicked mothers-in-law, psychologists who hunt down patients, and husbands who plan terrible honeymoons. With basements and forests and caves. With tumbling oceans and small, lost boys. 
But mostly when I write, I don't feel scared; instead I'm infused with hope and exhilaration. Because I know that I'm writing the story of a woman who's about to get very, very strong and kick some serious butts. Which all need kicking. So while I can't swear you won't get scared by my books, I can promise you will feel victorious by the end.
Also, no kids or pets harmed in the making of a Jenny Milchman novel. Scout's honor.
6.    Jenny, you're an incredibly generous and giving author, and now you're a regular Medium contributor. What sparked that goal?
The first prompted the second! As I mentioned, I had a very long road to becoming a published author, and I count myself lucky to still be alive in this game on my fifth book.  I've learned a lot along the way, and I want to share it with others to help make their roads a little smoother and swifter. Medium has given me a platform—small, but hopefully I can grow it—to share insights about how to get published, ways to crank up our writing, and live a more creative life. Who doesn't want to do that?
7.    I'm so glad you joined me today. Is there anything else you'd like to share?
You touched on so many great things, I can't think of another. Maybe just an invitation for your readers to please come join me at an event on my virtual tour—I would love to meet them, even if it can't be face-to-face this time! 
For further evidence of Jenny's generosity, see her newsletter below. Here, she features the backstory to my novel, Goodbye, Orchid, and picks lucky winners of my book: https://jennymilchman.com/newsletter/33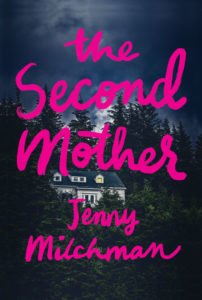 Meanwhile, here's where you can find your own copy of Goodbye, Orchid, and join for launch fun:
· Wednesday September 16th 7-8pm ET Zoom party sponsored by Mendham Borough and Roxbury Libraries bit.ly/Sept16GO
· EVERY pre-order is appreciated so please share!  ️ bit.ly/AMZNGO
Submit a comment
Your email address will not be published. Required fields are marked *
Sign up for book or speaking news from Carol!
Author and speaking news right to your inbox
If you celebrate, Happy Mother's Day! 🌺For some people, this can be a day of memories. In our household, we're remembering…