I hope that you and your loved ones are healthy and well. In my household, my teens are busy teaching my husband and I lessons about parenting and patience!
COVER POLL
Today is a new milestone for "Goodbye, Orchid." Koehler Books is running a poll between two cover options. Please weigh in at the publisher's website and let me know what you think:
https://www.koehlerbooks.com/cover-polls/goodbye-orchid/
Next, you'll see some of the cover innovations I've written about: animated designs, and an Instagram takeover.
SPEAKING
Coming up in June, talented Stacey Wilk and I will be talking to NJRW authors about "Speaking for Authors." We both fervently believe that speaking is a powerful tool for writers, and are looking forward to putting our online skills to test via Zoom.
Then in September, I'm booked to speak at Novelists, Inc. NINC is a seminal conference and I'd been looking forward to heading to St Petersburg, FL. But even if it's from my desk in NJ, I'm always thrilled to meet and speak with authors.
BOOKS TO READ
In the midst of work and family busy-ness, I've been carving out time to read. I'm enjoying everything that I'm in the middle of: "Remembering Shanghai" by generous and kind Claire Chao, "Where the Crawdads Sing" which I'm consuming via audiobook (often while cooking). And "A Hundred Suns" by smart, beautiful Karin Tanabe, who's virtually joining my book club tomorrow.
As always, feel free to share this newsletter with your friends. I'd also be honored if you'd like to follow me on FB: fb.me/CarolVanDenHendeAuthor or https://www.instagram.com/carolvandenhende/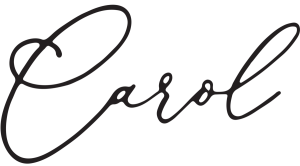 Submit a comment
Your email address will not be published. Required fields are marked *
Sign up for book or speaking news from Carol!
Author and speaking news right to your inbox
If you celebrate, Happy Mother's Day! 🌺For some people, this can be a day of memories. In our household, we're remembering…