We seem to be on video calls for everything nowadays. Besides work, I Zumba via zoom, write sprints with Irish friends over zoom, and have two Zoom book clubs. Unfailingly, people comment on my "sweet" backgrounds. So I'm thrilled that our marketing guys are happy to share the fun. The below backgrounds are available on social media, or simply contact me for your favorite ones. Spread the joy by forwarding this to your reader friends (and please ask them to sign up for this newsletter). I hope this brings a smile to your day!
Here I am on a call with Red last week:

Onto publishing news. "Goodbye, Orchid" is less than five months from its October 1st, 2020 pub date. We're just finishing edits, and then next up is cover design!
As I'm researching launch plans, I've happened upon some great cover innovation. Last time, I shared my excitement over animated covers like Hugh Howey's Wool. This time, I'm sharing two additional ways to bring your static cover to life:
Cut your cover into 12 Instagram posts so that when done, the cover takes over your entire Insta page, like Casey Hagen and her fellow authors did for their anthology launch. Each square is a separate post, so that when you visit her page you get 12 times the impact:
Create a dynamic gif like Brendan Kane did by flipping his book. This simple action captures attention by creating the illusion that the book is coming towards you, then falling away. Mesmerized, I watched his animation over and over. Check it out here:

https://bit.ly/BrendanKanead

(I have no affiliation with Brendan and have not read his book)

These and other examples are posted on my FB author page: www.fb.me/CarolVanDenHendeAuthor where I'd love a like/follow.
I hope this sparks ideas for you. As always, feel free to share the insights in this newsletter. And if you've found this email in your promotions or "junk" folder, please add carol.vandenhende@gmail.com to your address book and future ones should appear in your primary folder.
Happy spring, happy writing, and wishing you and your families good health,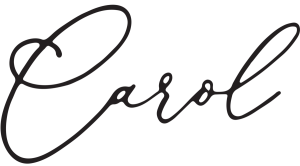 Submit a comment
Your email address will not be published. Required fields are marked *
Sign up for book or speaking news from Carol!
Author and speaking news right to your inbox
If you celebrate, Happy Mother's Day! 🌺For some people, this can be a day of memories. In our household, we're remembering…