How are you, truly? Write back and tell me…really!

Me? My life is a cyclone. Not only because of the global pandemic, or our societal maelstrom. Not even because four months of working from home means no exercise and lunching straight from the chip bag lol. 

Last week, my son took his driver's test in a makeshift parking lot of a local university. This week, we braved lines at DMV for his license…for a mere EIGHT hours. During his first solo drive, he texted me "Huge accident." When my heart re-started, I realized he was only a witness, not a participant!

Beyond all that, my novel is now in the hands of an incredibly professional PR agency, who produced the beautiful header above. The first printed copies of Goodbye, Orchid arrived…see my reaction here:
 https://www.youtube.com/watch?v=geODKAAEu_c

I'm so lucky to have amazing military guys endorse Goodbye, Orchid, including Command Sergeant Major Dennis Woods retired, Purple Heart recipients Sgt Bryan Anderson and Doc Jacobs, and CEO of vet-owned apparel company, Dean Wegner. I launched a kickstarter to help with launch costs and am grateful to the many donors that helped achieve the minimum goal. Now I'd love your help to spread the word so that we can maximize donations to military and other non-profits:  
https://www.kickstarter.com/projects/goodbyeorchid/goodbye-orchid-a-novel-to-love-her-he-had-to-leave-her/

PODCASTS & MORE

As part of my launch fun, I'll be appearing in some upcoming media. Feel free to check out:
Sept 21st "She's Invincible" podcast. With host Kamie Lehmann who is a bastion of positivity

Oct 21st "DIYMFA" podcast. Gabriela Pereira is a goldmine for any author – she's generous and smart, her podcast is amazing

Oct Mensa Bulletin magazine will feature my article on resilience through diverse careers, now including "author"
SPEAKING
Aug 12th I'll be speaking at PolkaDotPowerhouse, Ben Salem chapter

Sept 24-26, you can find me speaking at Novelists, Inc (NINC).
Here's the real topper to my cyclone. As if the above weren't enough along with being a full-time strategist. mom to twins, Board member and (piss poor) wife, I just signed up to be a Climate Reality leader. Training kicks off tomorrow. No complaints though. I'm purely passionate and pumped on this topic. 
So, I'd be honored if you'd like to follow more of these crazy adventures on FB: fb.me/CarolVanDenHendeAuthor.

As always, please share this newsletter with your peeps.

Happy summer, happy reading and happy writing!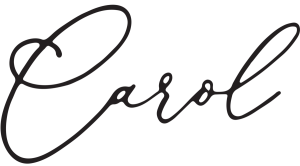 Submit a comment
Your email address will not be published. Required fields are marked *
Sign up for book or speaking news from Carol!
Author and speaking news right to your inbox
If you celebrate, Happy Mother's Day! 🌺For some people, this can be a day of memories. In our household, we're remembering…